How to add MailChimp as a source

This guide will show you how to set up a MailChimp source whose data can be used to fuel any audience in your Supercrowd account. You will need the following to complete this tutorial:
A MailChimp administrator login
5 minutes
To build audiences you need profiles and sources will provide your Supercrowd account with profiles. In this guide we will set up a source using your MailChimp account.
In order for Supercrowd to use the MailChimp account your login needs to have admin privileges. If you are not an administrator of your MailChimp account, ask your account owner to promote your user.
To set up a new MailChimp source, head on over to the "Sources" (1) tab in your Supercrowd account and click on "Add source" (2) and then MailChimp (3). Hit the "Connect" (4) link in the top right corner of the MailChimp block and then "Continue with MailChimp".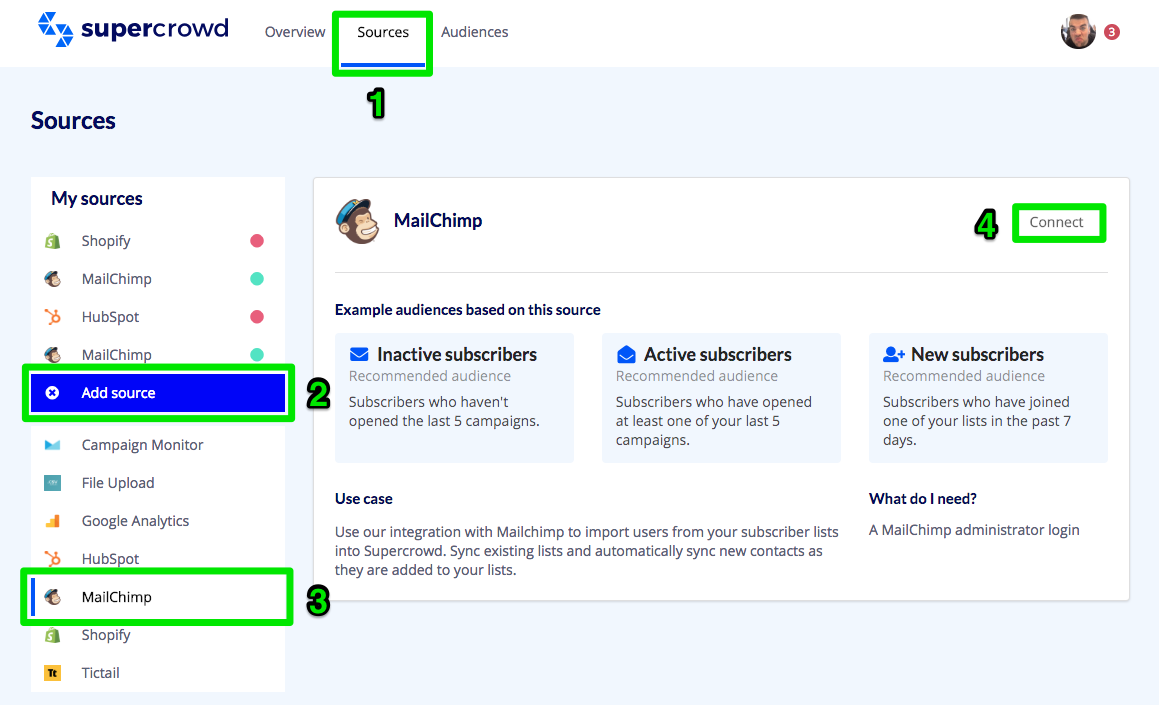 This will take you to the MailChimp authorization dialogue, login in with an administrator account to grant Supercrowd access to your MailChimp lists! After a successful authorization you will be redirected to Supercrowd again, give your new MailChimp account a name that allows you to keep track of it. You can have multiple MailChimp accounts connected at the same time so make sure you know which is which!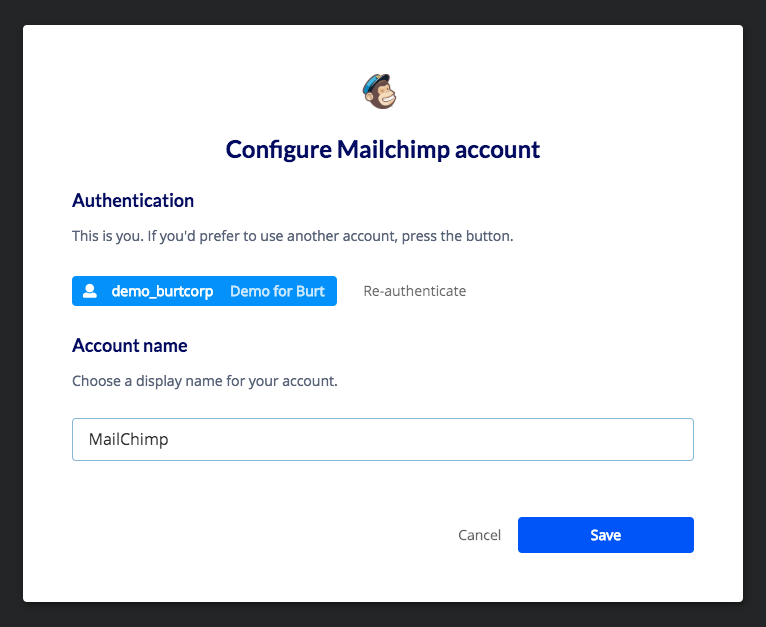 Once you hit "Save" Supercrowd will immediately start ingest data from your MailChimp lists. When the sync is complete the spinner will change to a checkmark and the label will read "Connected". Now you are all set! Head on over to the Audience tab to use one of the template audiences or go bananas and create your very own custom audience.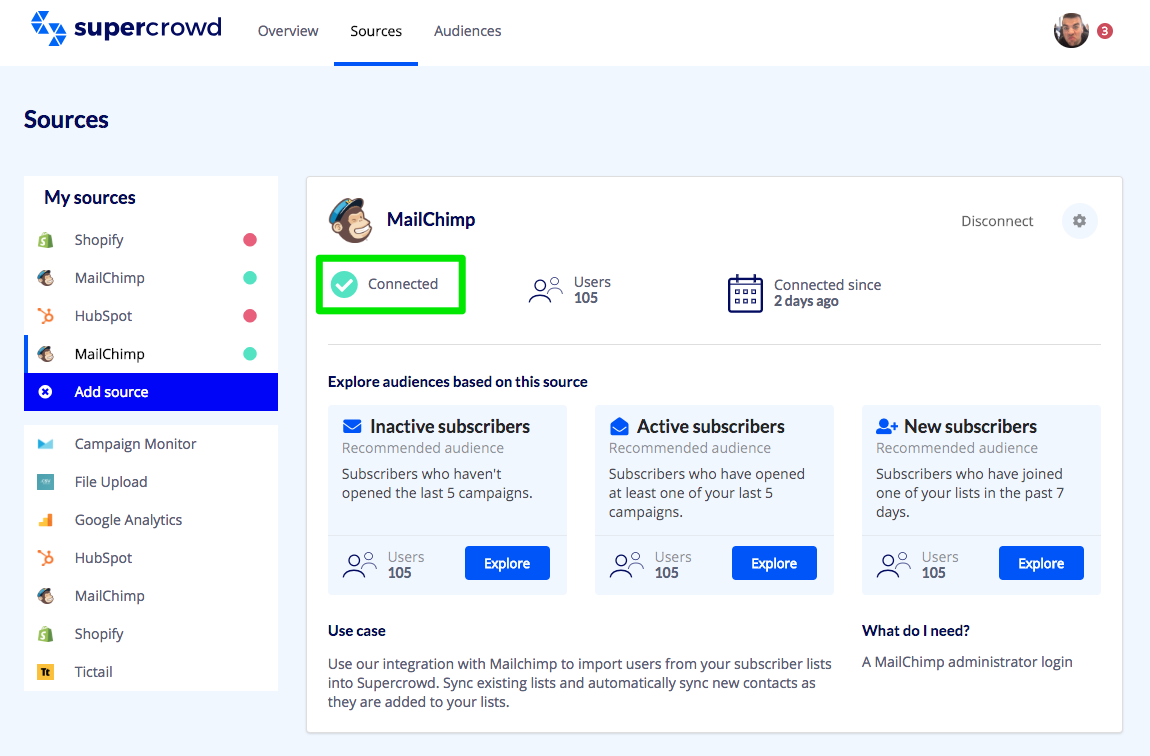 If you have any questions regarding the steps in this tutorial or if you experience any issues the Supercrowd team is eager to help you, send us an email at support@supercrowd.net or use this link to get in touch with us right away!
See you in the crowd!
---
---